Info. on Classes, Privates, Board & Train, Pet-sitting & Walks
BASIC

CLASS INFORMATION

All ages ~ All breeds

Tara's Dog Training will show you how to have fun while training all the basic behaviors.




Sit, Down, Loose Leash walking, Stay, Leave It, Go to your bed and how to get a great Recall (come) are all covered. The class includes games to make it fun for both dog and owner. You will learn how to clicker train behaviors, which is a great way to train behaviors quick and make the behaviors last. We also show you how to wean off food treats and onto daily life rewards. No longer will the phrase "He'll do it if I show him a treat" be used for you and your pup, you'll learn how to wean off treats and do it the right way.
Saturdays @ 1:30pm - 7 classes - $199
PUPPY CLASS INFORMATION
Begin Training as soon as 8 weeks old!
Tara specializes in Puppy Training, Socialization and Imprinting. She's also takes part in The SIRIUS Puppy Training Initiative.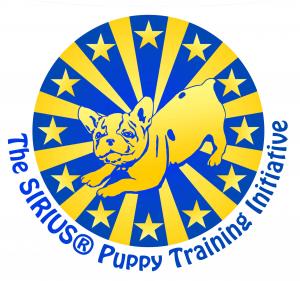 The puppy classes are similar to the basic class with time set aside for socialization and covering husbandry behaviors. Off leash play during the class is worked into the training program, so your puppy can socialize and learn at the same time. Husbandry behaviors get your dog used to being handled, which is especially helpful for those visits to the vet. Start training as soon as you bring your new puppy home. When a pup is between the ages of 7 and 16 weeks he is learning and absorbing the most information during what is called the Socialization period. Of course an old dog can learn new tricks, but the sooner you start the better!
Saturdays @ 12:15pm - 7 classes - $199
PRIVATE LESSON INFORMATION
All Breeds ~ All Ages

Tara mainly offers Facetime and Skype lessons! It's rare that she actually needs to see or meet the dog in order to help with all the issues from the beginning. Follow up lessons can be done in person if needed, but covers most ground during the first lesson.
She also comes into you home and gives you a one on one consultation. She covers how you can deal with and solve problem behaviors you may be experiencing and then sets up a house plan for you and your dog. The private lessons are 100% tailored to whatever the owner needs, whether it be potty training or trick training, private lessons are a great way to get a full hour totally dedicated to your dog with a positive experienced trainer. Although most sessions run 1 hour, she spends more time if there is still material to be covered. She ensured the owners are 100% comfortable with everything covered and all owners have her personal cell and email and can contact her anytime with further questions. You can often catch her texting back clients about what bones to get for their dogs or extra tips for loose leash walking. She's 100% available so her clients can stay on track with the training.
Deals running monthly -

contact

for pricing